With advanced methods like teeth whitening, veneers, and dental implants, Alfonso Martinez DDS is pleased to provide cosmetic smile makeovers, and thereby completely revamping how your teeth look, restoring your confidence, and your self-esteem.
Over the course of time, there are various problems that can develop in the appearance of your smile. If your teeth have become stained, discolored, or dull; or you have sustained chips or cracks; have misshapen, crooked, or poorly-sized teeth; or too much spacing between your teeth, there is undoubtedly a negative impact on your smile. Even more concerning is the loss of one or more teeth to extraction, if those teeth are that showed when you smiled. Our El Monte cosmetic dentistry understands that a smile makeover can seem like a huge undertaking, but the reality is that when each step is laid out in a coherent strategy, then it's actually a lot more simple than you might imagine. Each piece of the puzzle is done in its proper order, and pretty soon you start seeing the difference when you look in the mirror. Our El Monte cosmetic dentistry will only address the issues that are important to you, of course. That's why it's essential that you come in for a consultation. You can discuss what your goals are, and have your questions answered. Veneers are long term solutions. The effects of teeth whitening last for a year or longer, depending on how you maintain the results. And with proper care, a dental implant can last you for a lifetime. So the effort that you put in to makeover your smile will pay great dividends. You'll feel better about yourself, and that will radiate to how others see you, including friends, family, co-workers, and your boss.
Get started by contacting our office so that we can set up a time for you to come in and take advantage of what our El Monte cosmetic dentistry has to offer.
By Alfonso E. Martinez DDS, Inc.
March 27, 2019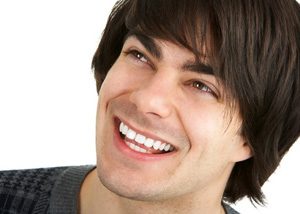 Blog Posts
Follow Us